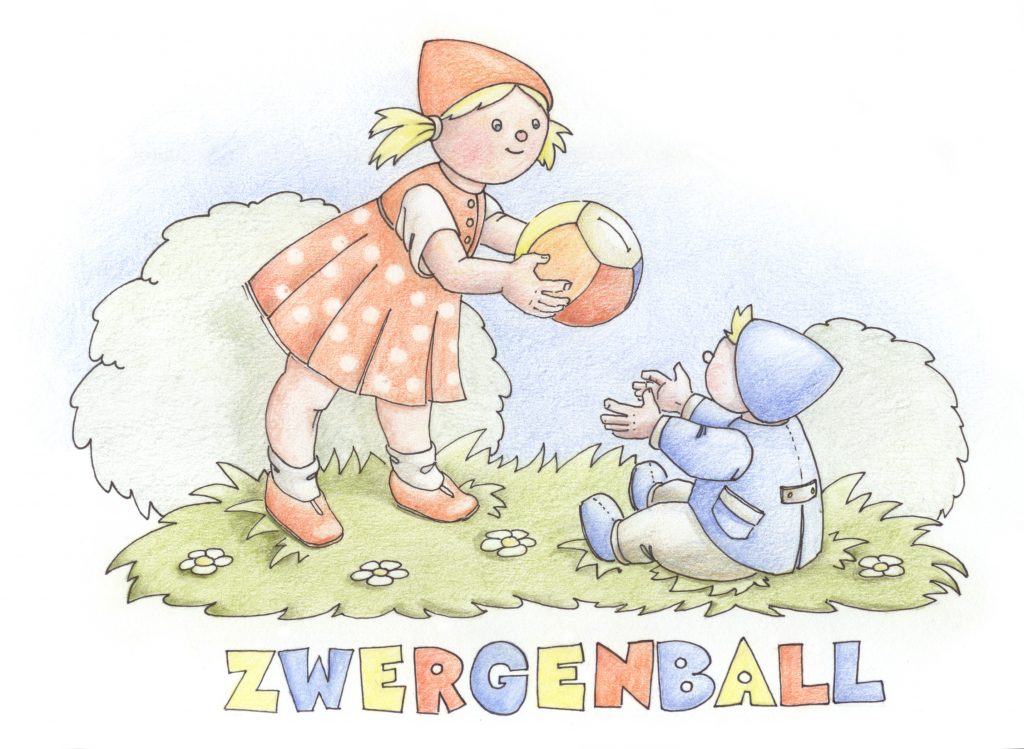 "Zwergenball" KIDS BALL - WHAT IS IT?
"Zwergenball" kids ball is a fabric shell for a balloon. First the balloon is to be inserted into the shell and then it can be inflated inside the shell. Hence, the kids ball can be created right in front of the eyes of your child! The ball is light but still flies in a much more controlled way than a normal balloon would. Moreover, the it is bounceable and can even swim. After having played you can easily release the air and the "Zwergenball" fabric shell fits in any pocket!
It promotes movement coordination and is so much fun. It can be used anywhere: At home, for therapy, in the classroom, in kindergarten, you name it. It´s perfect for indoors & outdoors, at home or on the road.
In addition to a beautiful design and special practicality, the safety of your children is the most important thing to us: Thus our "Zwergenball" kids ball is a CE certified toy.

Materials
"Zwergenball" Kids Ball: 100% cotton
Balloons (2 pieces included): 100% natural rubber latex, biodegradable
Diameter: approx. 20 cm
The "Zwergenball" Kids Ball is washable at 30°C (without a balloon):